The Opportunity
As part of the Travel Oregon Winter campaign, Sparkloft Media pitched a new type of experience for potential visitors to Oregon.
Combining the high organic reach of the recently launched Facebook Live and the beautiful destinations Oregon has to offer, we created the Oregon Moments of Zen.
These Facebook Lives transported potential visitors to beautiful and serene locations across the state at a time when they most needed an escape -- dull afternoon work days.
The Insight
When Facebook launched Facebook Live, it offered broadcasting to the largest audience in the world and a high amount of organic reach. Sparkloft wanted to leverage this new platform for Travel Oregon.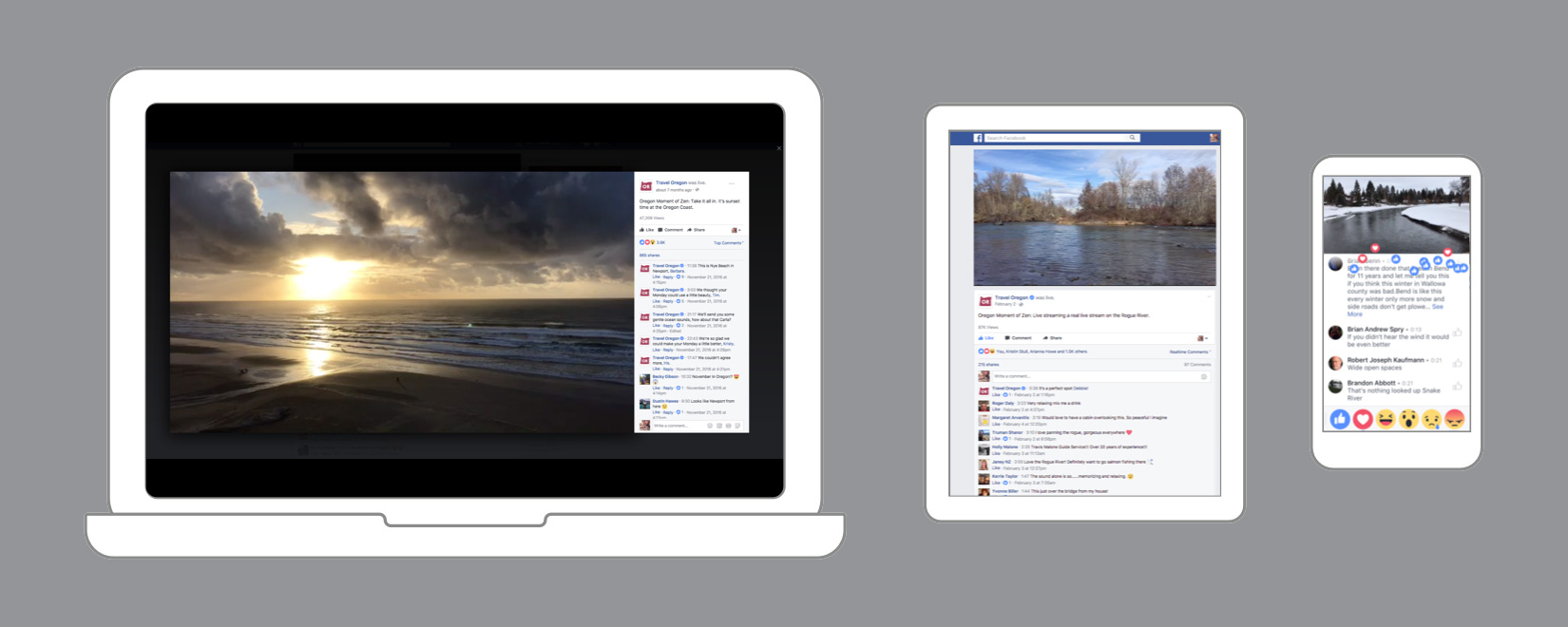 The Execution
The Winter campaign involved photo, video and 360 shoots across the state, and as part of this planning, additional resources were used to research, scout locations and test connectivity.
Locations were chosen based on their correlation to key stories running during the campaign, natural beauty and connectivity.
Live Streams were typically run mid-afternoon on weekdays in a bid to capture an audience that needed an escape from the work day.
Take an Oregon Moment of Zen for yourself:
The Results
As a result of the positive sentiment and robust organic performance, the "Moment of Zen" campaign has become part of Travel Oregon's ongoing monthly and seasonal content program.
The campaign focused on two key metrics: Organic reach/views and sentiment.
The videos achieved more than double the organic reach and views of regular campaign videos and attracted overwhelmingly positive sentiment both in post reactions and comments.
Impressions: 2+ million

Views: 556k

Engagements: 13.1k